📣WE HAVE AN ANNOUNCEMEN📣 Our 5th - 8th Cheerleading Team will be having a bake sale on Open House night! (I know, it's exciting isn't it!?!) If you are a fan of cookies, brownies, cakes and pie then you will need to be at the open house! Come out, say hello to everyone and pick up some baked good while you're there.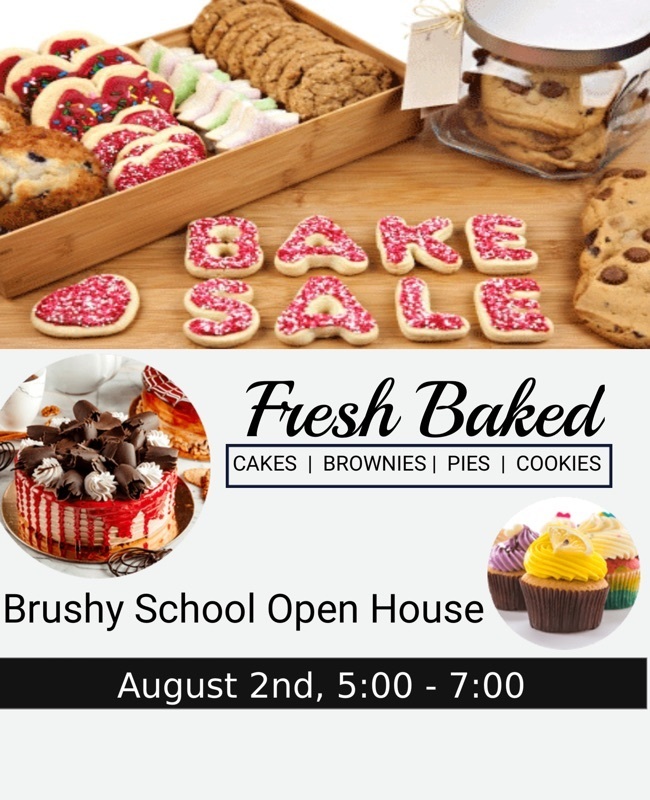 Come join us for our open house! It will be Tuesday, August 2nd starting at 5:00. Can't wait to see everyone!!!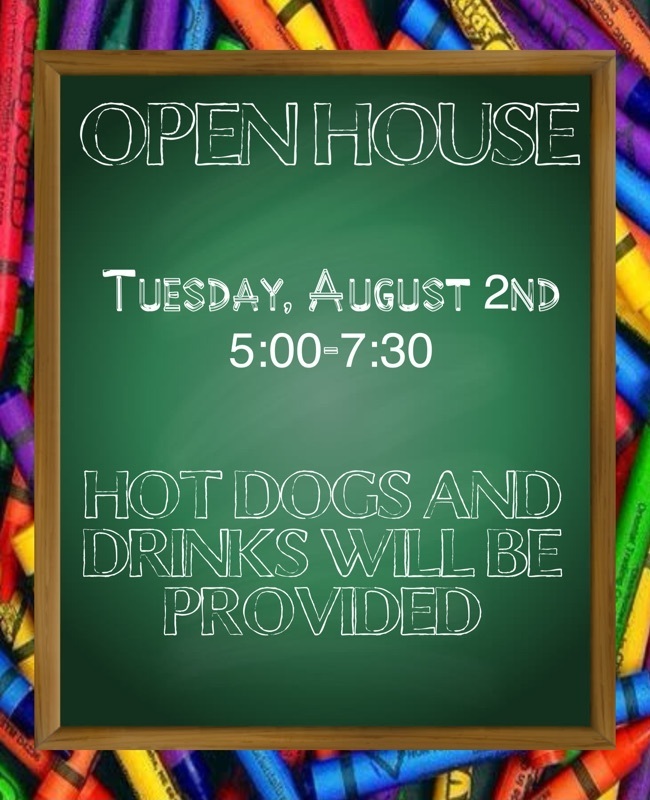 ATTENTION PRESCHOOL PARENTS/GUARDIANS Dear Parents, It is that time of year again! School will be starting on Aug 4th and if you would like to donate any of the following items it would be greatly appreciated. Here is a list of frequently used items: *Ziploc bags- (boys/gallon-girls/quart) *Band-aids *Baby wipes *Paper plates (not Styrofoam) *Brown paper sacks *Classroom snacks (First of every month if possible for 24 students) Your child will need to bring: *A change of clothes *A standard size kindermat * A small blanked * A water bottle Thank You, Brushy Preschool Teachers

Open house will be Tuesday, August 2nd from 5:oo - 7:30. Come out and say hello to all of the brushy staff!

It's almost time!!! 🤩 First day of school for the kids will be August 4th! We can't wait to see everyone!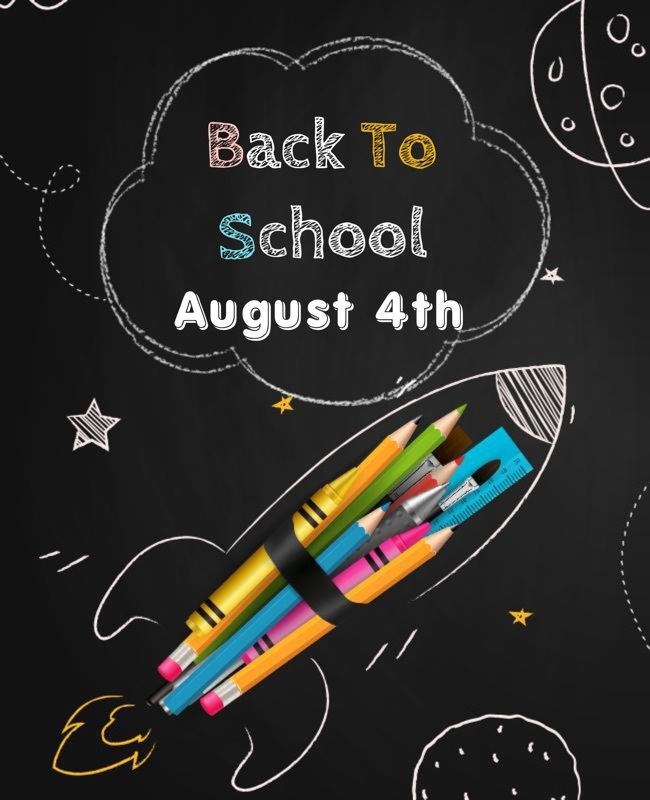 ATTENTION: Brushy School 4-H Members! Monday, July 11, is our Parrot Island Water Park day. The bus will be loading at the school at 9:30 am. If you live in town, you can meet the bus at McDonalds. We will be leaving McDonalds at 10:00 am. Do not be late!! Brushy 4-H will pay for our 4-H members admission. There will be a concession stand so bring some spending money. Lunch will be provided. Don't forget your bathing suit, towel and sunscreen.

Monday, June 27th, our office will be closed.

🚨WE HAVE OPENINGS🚨 We are hiring for the following positions! Please send ALL RESUMES to Mr Armer -
jarmer@brushy.k12.ok.us
We will not reply to any Facebook messages about the available positions.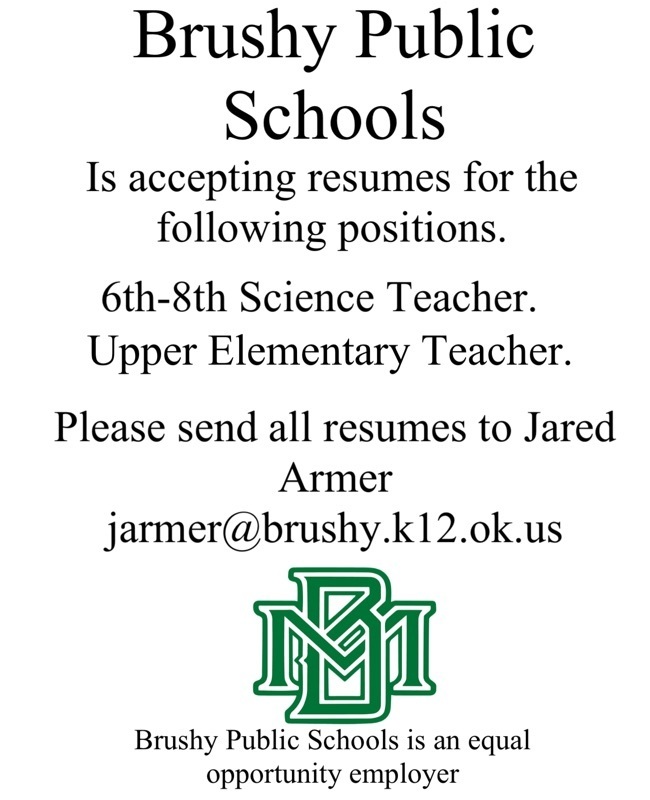 Our wrestling club is doing a fundraiser!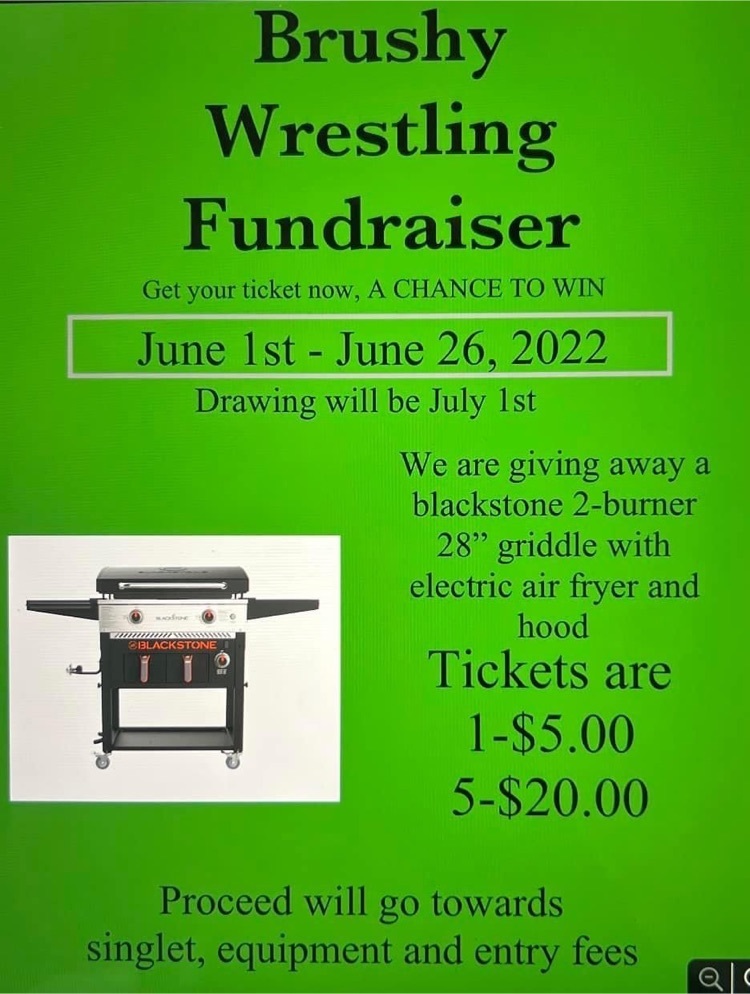 Congratulations to Tayah Peña - softseven WordRace State Champion! And to Jeremiah Christie for placing 6th! We have some amazing kids!!!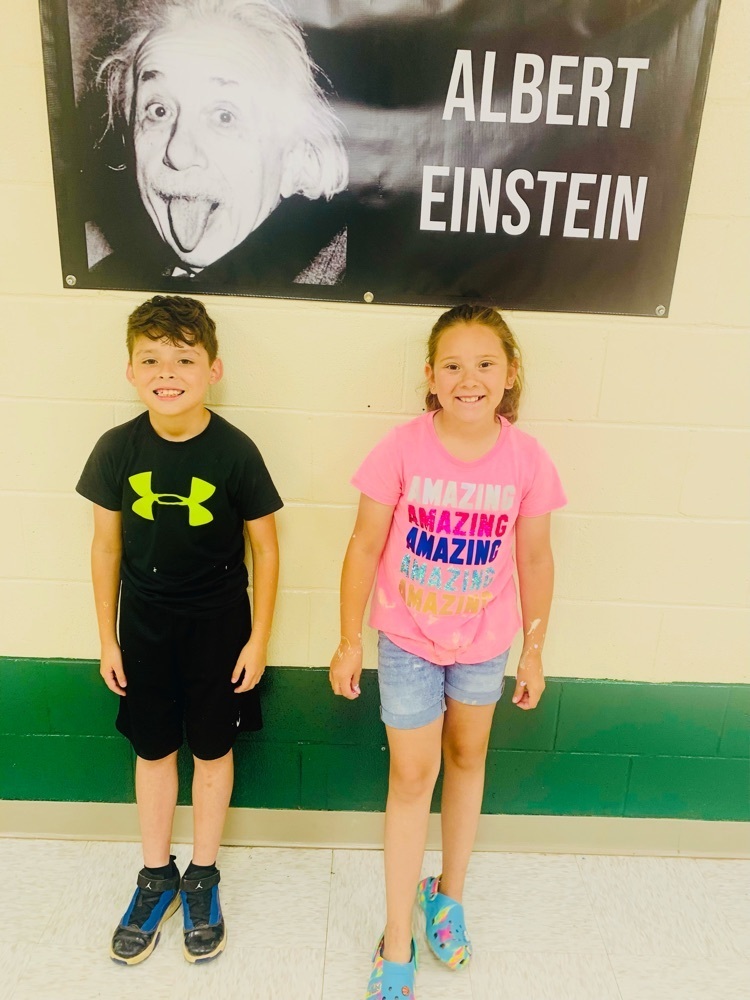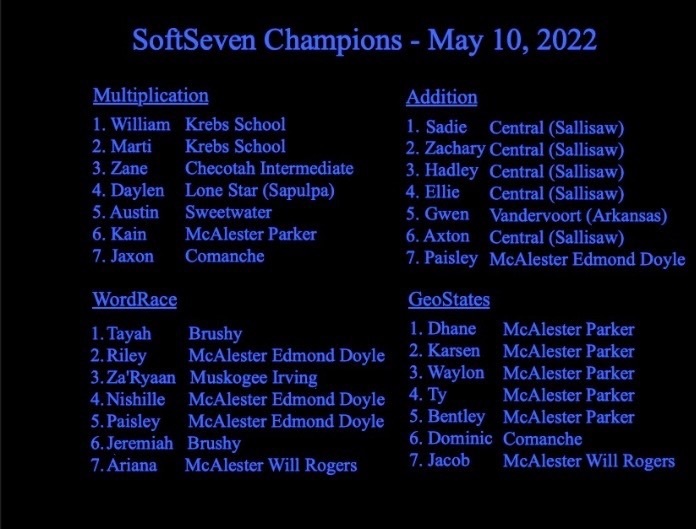 Parents/Guardians. We are taking up chrome books for the year and ask that you have your students chrome book turned back into the main office by Friday, May 13th.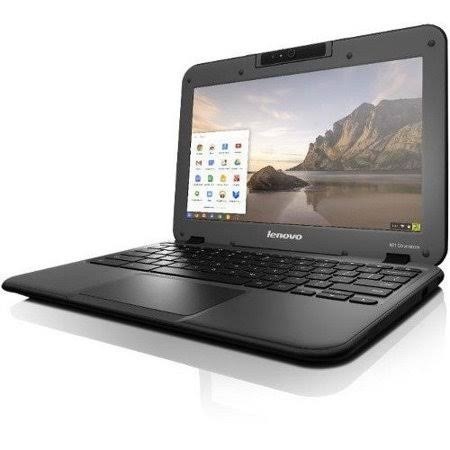 Congratulations to our 2021-2022 Teacher of the year! Mrs Pack is a outstanding teacher and we are very blessed to have her.

The 1st-4th Track Meet for tomorrow has been canceled.

Mark your calendars! Monday, May 2nd you are invited to a live performance of "Be a Light" that will take place in the new gym! This will be performed by "Perfect Harmony".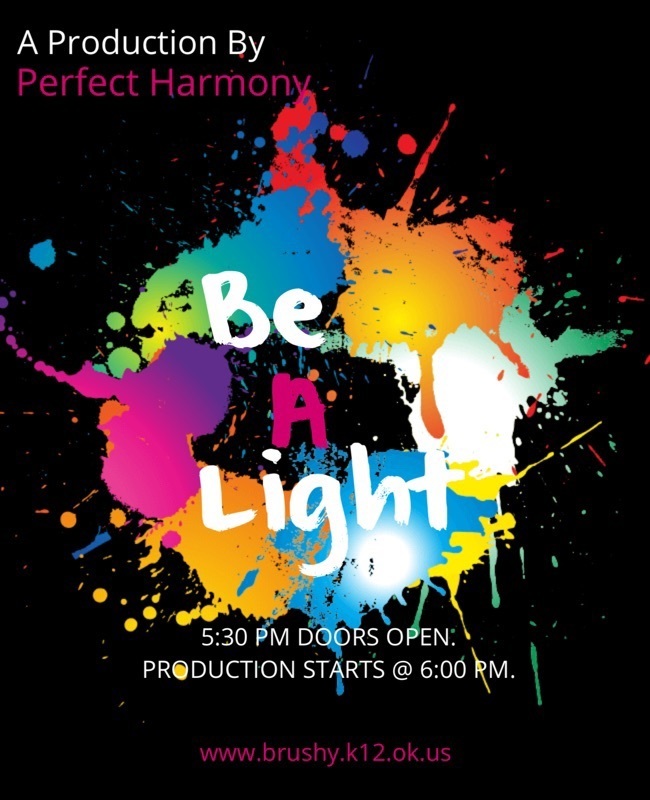 Brushy Boys and Girls Club. The last day of Boys and Girls Club for this school year is Friday, May 13th.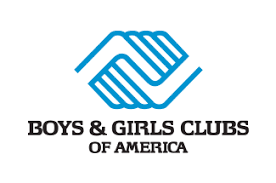 Thank you R&O Sign Company for donating this amazing sign to the school! We appreciate you guys!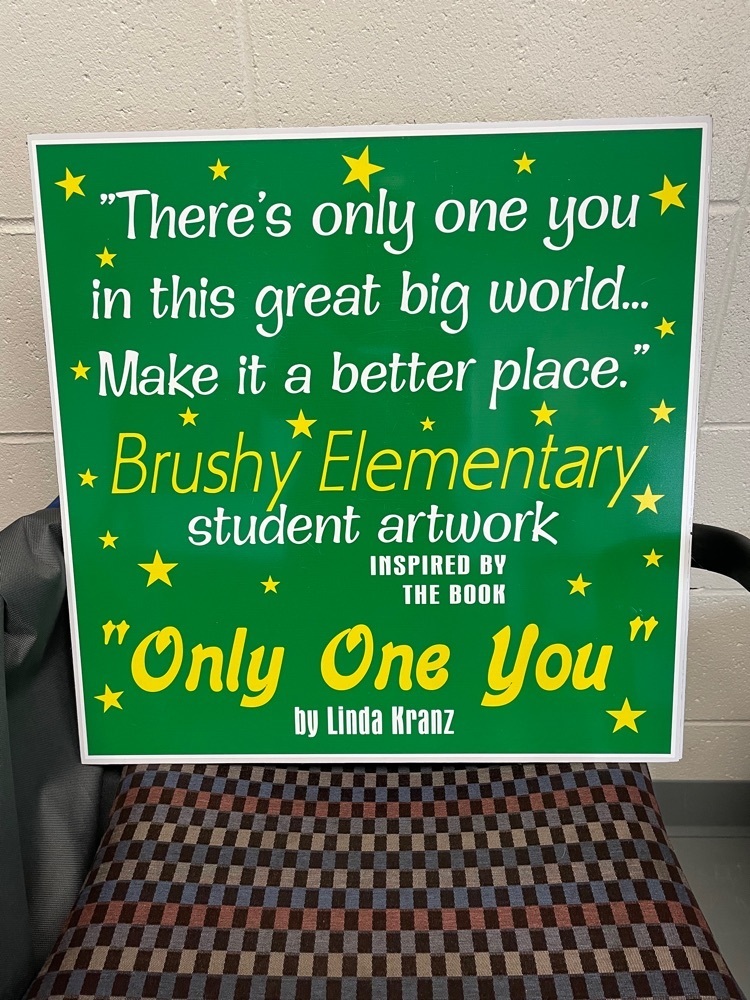 Due to unforeseen circumstances, the Brushy Athletic Banquet will serve light refreshments. There will not be a meal. Thanks for your understanding.

This past Thursday our Esports team wrapped up its spring season with a impressive appearance in the spring MSEL Playoffs. Our Rocket League team made history by making it to the Championship Playoff Bracket for the first time. In order to make that bracket, you have to be one of the top 64 teams in the MSEL nation to be considered. We placed 39th at the end of the season. Even though we got beat in the first round, it was still a great experience for our kids and coach's. Our Chess team had 3 individuals make it to the Championship bracket as well, with 2 of them making it to the 3rd round of playoffs and 1 making it all the way to the quarter finals (elite 8). Our Pokemon Unite team finished the season placing 12th over all and we had 3 individuals for Minecraft place in the top 100. We are so proud of how well our program did for its first year and can not wait to see how it grows in the up coming school year. For those that are interested in Esports, it starts in the 5th Grade and goes all the way through 8th. This sport has a fall and spring season so our students get to practice and compete for the entire school year.

Our Academic Team is heading to Shawnee today for the state tournament! Good luck kiddos and coach! Bring home that trophy! 🏆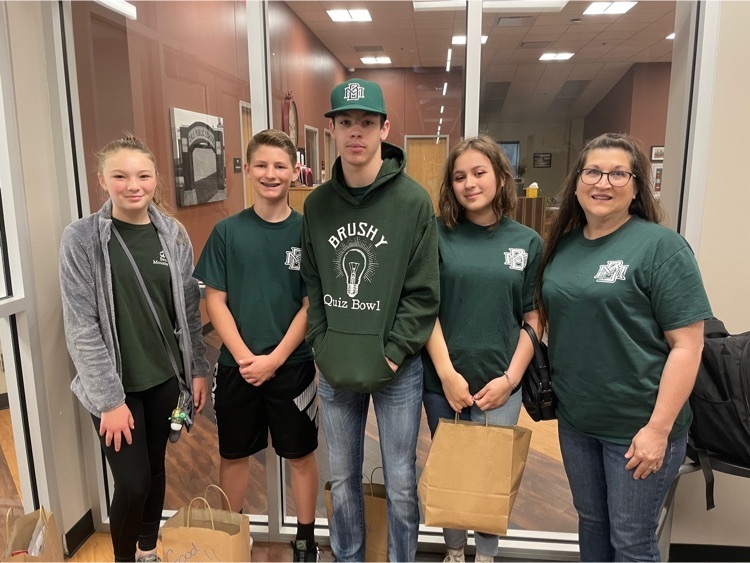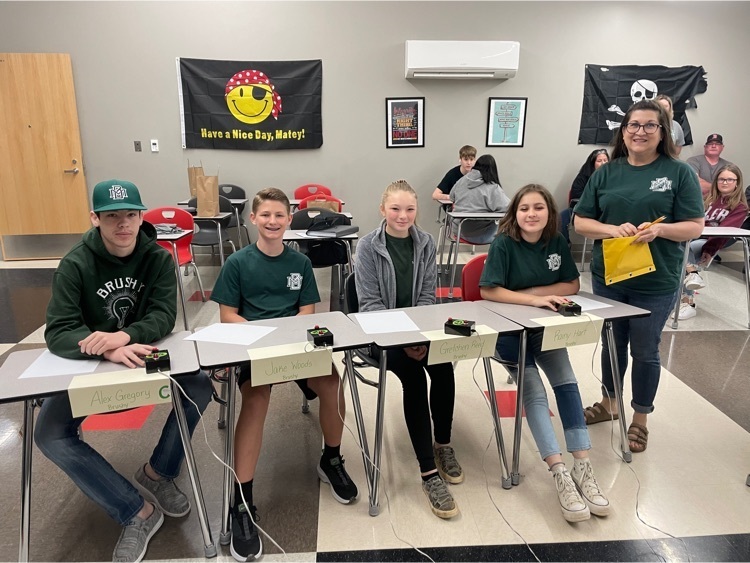 Attention Parents/Guardians.